For Digital Signage of classroom, Touchwo has always adhered to a professional and serious attitude, and strive to provide the best products for education management to teachers, students and parents.
At the end of August, Touchwo digital signage was stationed in a primary school in Shanghai and was officially put into use after installation and commissioning.
The classroom arrangement, school appearance and attendance functions of the classrooms are all available through the electronic board at the door of the classroom.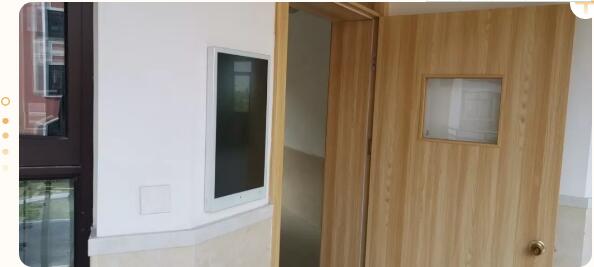 Touchwo Digital signage for classroom
Touchwo GD 21.5-inch vertical screen, double-sided flat, installed in front of the classroom, stylish and generous. A new interactive experience, with touch screen browsing, built-in card reader, easy for students to swipe attendance, 1080P HD resolution, better display effect, double-plane without sharp edge design, prevent collision, meet the school's safety requirements, build The new vision and teaching integration of campus culture.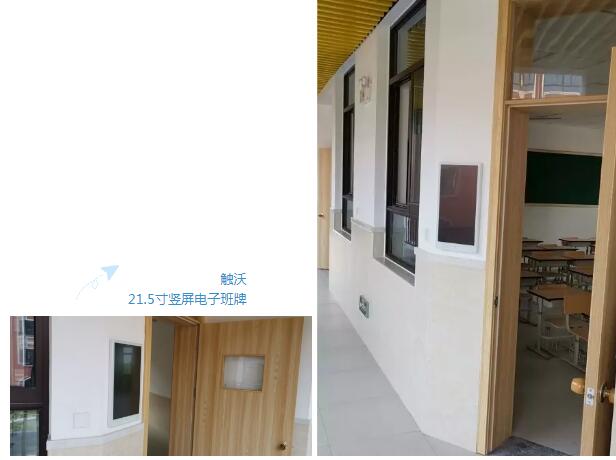 Touchwo digital signage introduction
1. Slim design: ultra-narrow frame, double-sided flat, thickness only 28mm, rounded anti-collision design, stylish appearance;
2. High security: built-in power board, PVC package, automatic leakage protection function, easy to install, safe for the safety of the class card;
3. Convenient installation: built-in power board, no redundant adapter, above / in the middle / below can be out, convenient for routing and installation;
4. Ultra-high brightness: optional brightness ≥500cd/m2, custom-made high-definition screen, in the semi-outdoor sunshine oblique environment, can also ensure normal use;
5. Anti-glare glass: the transmittance is ≥85%, the particle size is smaller, avoiding the reflective condition of the class card, and ensuring normal use under strong light;
6.Safe wall hanging design: embossed hole position, tighter card position, built-in keyhole, anti-theft and prevent falling off, more secure and safer;
7. Waterproof design: pure flat capacitive screen, full waterproof design on the front and side, in the case of semi-outdoor conditions, do not worry about machine damage caused by rain;
8. Capacitive touch: 10 point capacitive touch screen, 5 millisecond response, Mohs 7 grade explosion-proof glass, IP65 protection grade on the whole machine surface, wear resistance is not easy to scratch, high safety;
9. Rich peripherals: equipped with RFID card reader, high-definition camera, voice noise reduction microphone, can also have voice assistant, face recognition function, to meet the campus more rich use scenarios;
10. Stable running : according to the needs of the school, deep customization and optimization of the Android operating system more suitable for campus use, optional RK3368/3288/3399 chip, support for permanent power-off memory, remote / time switch, automatic repair of system crash, etc. Function, achieving 7*24 hours unattended;
11. High-definition display: new A-standard LCD screen, HD resolution 1920*1080P, clear and natural color;
12. Unique workmanship: The frame is made of aluminum alloy material, anti-corrosion and anti-oxidation, sandblasting process, good durability; gilt back shell, galvanized sheet wall hanging, better conductivity;
13. Support customization: Provide a variety of customized services, flexible increase of multiple serial ports, U port; (such as: appearance color, logo, plus camera, 4G module, card reader, fingerprint recognition, etc.).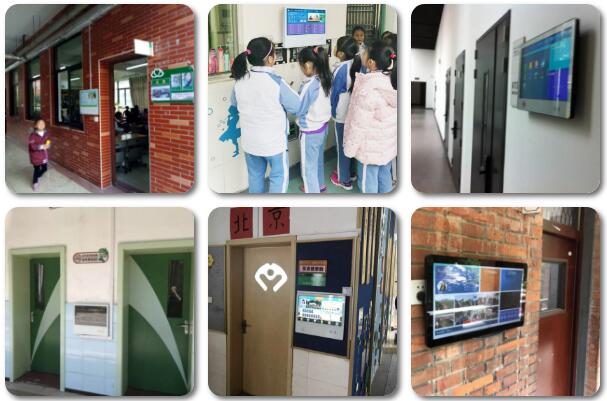 Touchwo digital signage is recognized by the national educational institutions and schools.
At present, Touchwo has developed 10.1 inch - 43 inch and many other sizes, multiple styles and multiple functions of the electronic class card, to create a new visual and teaching integration of campus culture, and support customization, for the management of campus, teachers, students And parents provide a better service platform.
Welcome contact for more solutions.